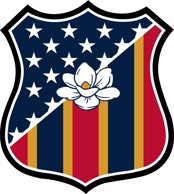 Little Rangers | Grades 1 -3
Our Little Rangers team is designed for kids who are looking to learn more about the game of soccer and having fun doing so. This age group is introduced to the fundamentals of soccer and instilled the importance of teamwork. This age group will be doing several fun activities to not only develop into young athletes but also understand the fundamentals of soccer and its competitive nature. No previous soccer experience is needed for this level. Players at this level will also learn all of the Rangers values as these lead up to all the other teams as the player grows. This age group will play some in house matches on set dates. This age group program is highly encouraged for any youth as this is where the fundamentals are thoroughly covered.
Grades 4-6
This age group begins to take competitiveness up a step. Players in this age group are still in the development phase, however competitiveness will be taken a little more serious with this group. Training sessions will still be a fun learning environment, but learning to compete and respect your opponent while doing so is also very important to learn at a young age.
Grades 7-9
This age group focuses on player and in game development. At this stage players are learning how to play a particular positions properly. Rangers understands that a large number of players participating in this age group are probably competing for their respective school, so we also focus on preparing our players to be physically and mentally fit to compete and have success for their upcoming school season as well as for competing for Rangers.
Grades 10-12
This age group is the most competitive group rangers offers. Rangers prepares players at this level to also be physically and mentally fit to compete and have success for their respective High School teams. Players in this age group will compete as a club team when possible.
Overview
These are in a non coed format. There is only 20 openings per age group, meaning only 20 boys from grades 1-3 and 20 girls from grades 1-3 and so on. This does not apply to the collegiate level rangers. These age groups can be adjusted depending on the event Rangers will compete in. For example if Rangers registers in a U-10 match or tournament, then Rangers will adjust a team to that format and select the eligible players for that format. Participation in Tournaments is not mandatory but it is strongly encouraged for the player to compete in a different environment and for the player development. There is a small fee of $15/player/tournament to participate in tournaments to contribute for the teams total registration fee.