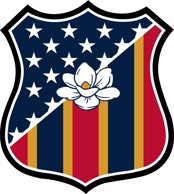 Rangers Developmental Academy is a year-round soccer program/club based out of Natchez, Mississippi. Rangers Developmental Academy facilitates higher level technical and strategical coaching with the best equipment needed for youth players to develop to the highest level achievable. We pride ourself in high standards, and quality.
Rangers Developmental Academy offers all of the tools and sources necessary to develop young athletes through its disciplined, fun, engaging, and physically challenging training sessions. Rangers Developmental Academy's age groups ranges from a 5 year old's group, through a final team of U-18, which is typically mostly seniors and juniors in High School. Rangers is also offering an opportunity to young boys and girls to come together and make lifelong friends playing the sport. Rangers Developmental Academy will compete in friendly matches and some public tournaments as a club team. Even though public tournaments are seasonal, Rangers Developmental Academy understands that for peak player performance a year-round training routine is essential, and we want to offer that opportunity to the youth.
Rangers Developmental Academy has visions of expanding overseas with branches in Europe and Central America in a near future.